Essentials to pack for your stay in Ireland
August 27th, 2019
The weather in Ireland can be very temperamental, with us having the four seasons in a space of an hour! It can be difficult to decide what to bring, but we've came up with a list of the most important things you're going to want to make sure you have with you, when you touch down on that Irish soil!
The weather will more than likely play a huge role in determining what you need and don't need, but not to worry- the weather's not all that bad here!
Layers
So, it can get a bit chilly in Ireland from time to time (it really depends on what time you come and visit), and the best way to stay warm is layers. Make sure you've packed a at least a few hoodies (preferable some with a hood), because we're sure you're going to need them! The best thing about layers is that you can easily throw them off If you get too warm!
Adaptor
Depending on what country you're coming from, you're going to need an adaptor. Your best bet is to buy a universal adaptor so you can use it when you're traveling to other countries! You're going to need all that battery in your phone, between Google Maps and taking pictures of our amazing scenery! It can be expensive to buy a plug adaptor in the airport, so we would recommend buying one before you get here or else get it outside of the airport in Ireland.
Rain Jacket
We're firm believers that rain jackets are better than umbrellas. Umbrellas can turn inside out with the wind and break, but rain jackets will never fault you! You pick one up for a very reasonable price in Pennys, you might be more familiar with the name Primark. We love Pennys here in Ireland and you can honestly get everything on this list in that one shop and way more!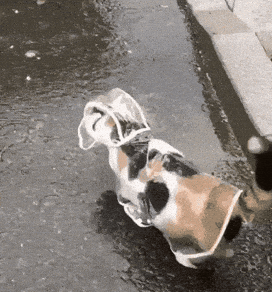 Swimsuit
You probably weren't expecting to see this on our list! Ireland is home to some amazing spas, that are defiantly worth checking out! We also have a lot of water sport activities here. You might get roped into cliff diving, canoeing on The River Liffey or taking a swim at Forty Foot while you're here. Beaches here in Ireland are one of a kind too. Some of our favourites include Tramore, Bray and Salthill. You might or not might need some sunscreen too, but we'd recommend bringing it for the summer months. Better safe than sorry!
Good walking shoes
Not to sound biased, but we have some of the best mountains and hills in Europe here in Ireland. With stunning views, amazing wildlife to keep you company and a tonne fresh air here, it's no surprise us Irish love our walks. Not only do you feel amazing after the walk, you get to see some fantastic views you wouldn't get to see if you were just sitting in your hotel room watching TV! Check out some of the best walks in Ireland here.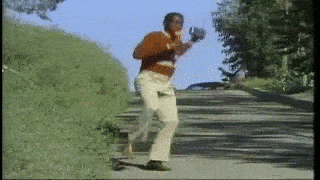 Stainless Steal bottles
Exploring is thirsty work! Reusable bottles are the best way to go and there's many places in Ireland, no matter where you are, that have water taps where you'll be able to refill your water for free! Good for the environment and good for your wallet!
Blog Post by Alice Gleeson
Interested in coming to Work in Ireland for a summer abroad? A semester-long working holiday? Internships in Ireland or a gap year away from home? Then we are here to help!
The opportunity to work and travel in Ireland comes once in a lifetime and this is where you can make it happen!
Enquire now to get all the important information!
You can also contact us by;